We have all the survived the first week of first grade! I think the first graders were even more exhausted than Miss Roberts! On Thursday afternoon it was so dark and gloomy outside and a few of the first graders, bless their little hearts, asked why were still at school if it is nighttime. These kiddos were worn out! We stayed busy all week! We have worked hard on understanding some important basic concepts that will set us up for success all school year long! We discussed self control and making good self control choices even when we don't want to. We also talked about respect and what it means to be respectful. We worked to together to make a list and pictures illustrating what respect looks like in the classroom, in the hallways, at lunch, at recess and more! On the very first day of school we read a book called First Grade Jitters and talked about what it feels like to have the jitters! We even drank something called jitter juice to help make all of our jitters go away!

We also spent some time talking about what is important about being in first grade. We talked about how first grade is different than kindergarten. We all work together to come up with this chart about first grade.
​

Powered by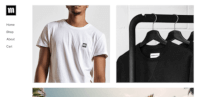 Create your own unique website with customizable templates.